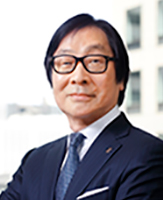 Since we succeeded in industrial production of chondroitin sulfate, a complex carbohydrate, for the first time in the world when the importance of glycoscience was not practically realized, we have pursued consistent efforts to establish the process from basic research through to commercialization, hand-in-hand with glycoscience researchers, in an industry-academia collaboration. I am proud of our company developing along with glycoscience for many years and supporting the scientific development of this field. Under the philosophy of emphasizing basic research based on glycoscienc, we will commit ourselves to continued efforts to advance together with progress in glycoscience and its related areas, so as to be worthy of the status of "pioneer in glycoconjugates". As part of the efforts to contribute to development of glycoscience, we operate the academic site "Glycoforum®."
I would greatly appreciate your further guidance and encouragement.
1957


Grant-in-aid for "Mucopolysaccharide Study Group"
The Mucopolysaccharide Study Group was organized mainly by Professor Fujio Egami (Nagoya University), Professor Hajime Masamune (Tohoku University), and Professor Yoshio Oshima (the University of Tokyo), and Seikagaku Corporation and Kakenyaku-kako Co., Ltd. (current KAKEN PHARMACEUTICAL CO.,LTD) jointly provided grants-in-aid for the Study Group in their efforts to help mucopolysaccharide science develop. The Study Group provided a basis for exchange of glycoscience researchers in Japan, later developing into the Japanese Society of Matrix Biology and Medicine and many study groups of the Ministry of Education, Science and Culture, leading to the creation of various research projects.
---
1967


Support of organization of "Korinkaku Symposium"
In August 1967, proposed by Professor Tamio Yamakawa (the University of Tokyo), Professor Ikuo Yamashina (Kyoto University), and Professor Sakaru Suzuki (Nagoya University), the mucopolysaccharide-related international symposium "Korinkaku Symposium" was held under the sponsorship of Seikagaku Corporation. At the Symposium, 73 and 42 researchers from inside and outside Japan, respectively, actively participated in research presentations and discussions.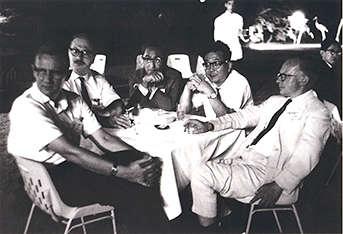 ---
1981


Organization of "Proteoglycan Meeting"
In September 1981, proposed by Professor Sakaru Suzuki (Nagoya University), the "Proteoglycan Meeting" was held under the auspices of Seikagaku Corporation. The Meeting took place in Hakone for 4 days and 3 nights, attended by approximately 50 proteoglycan researchers invited from inside and outside Japan.
---
1988


Support of establishment of the "Institute for Molecular Science of Medicine"
In 1988, the Institute for Molecular Science of Medicine was established in Aichi Medical University, with a donation from Seikagaku Corporation. After foundation, Seikagaku Corporation continued to assist the Institute by financing equipment and research and dispatching several researchers.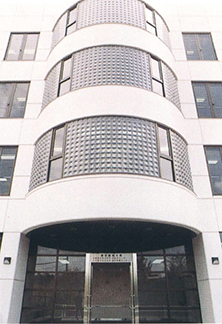 ---
1992-


Support for Public Interest Incorporated Foundation "Mizutani Foundation for Glycoscience"
Mizutani Foundation for Glycoscience was established in 1992 with the personal property of Seikagaku Corporation's former president Masakane Mizutani. The aim of this Foundation is to contribute to the welfare of mankind through promotion of glycoscience mainly by distributing grants-in-aid for original studies by glycoscience researchers both inside and outside Japan, encouraging international exchanges, and organizing carbohydrate-related academic meetings. Since its establishment, the Foundation has been inviting applications for grants-in-aid for basic studies in the field of glycoscience from around the world and providing grants to research projects that have passed rigorous screening. Agreeing with the intent, Seikagaku Corporation continues to support these activities.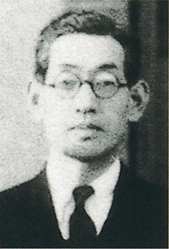 ---
1997-


Inauguration of Carbohydrate Forum (Web page: current Glycoforum®)

---
1997


Support for establishment of Proteoglycan Forum
Proteoglycan Forum was launched in 1997 with Professor Masaki Yanagishita (Tokyo Medical and Dental University) acting as representative caretaker, with support of Glycoforum® (Seikagaku Corporation). The Forum has been providing seminars ever since to offer opportunities to exchange state-of-the-art research information and verify research resources. From 2013, when Professor Masayuki Ishihara (National Defense Medical College) took the position of representative caretaker, to 2018, a total of 28 seminars were held. Professor Shuhei Yamada (Meijo University) acts as representative manager from 2018, and the office of Proteoglycan Forum was also transferred to Meijo University.
---
2000


Glycoforum® was recommended by Nature Reviews in July 2000.

---